SL series adopts 2.0 steel pipe wall thickness, 30*60 connecting rod, 3mm aluminum die-
casting adjustment feet, welding and polishing process and quality, modular packaging,
die-casting aluminum connection joints, 2.0 wall thickness,13 kg middle foot, stainless
steel screws.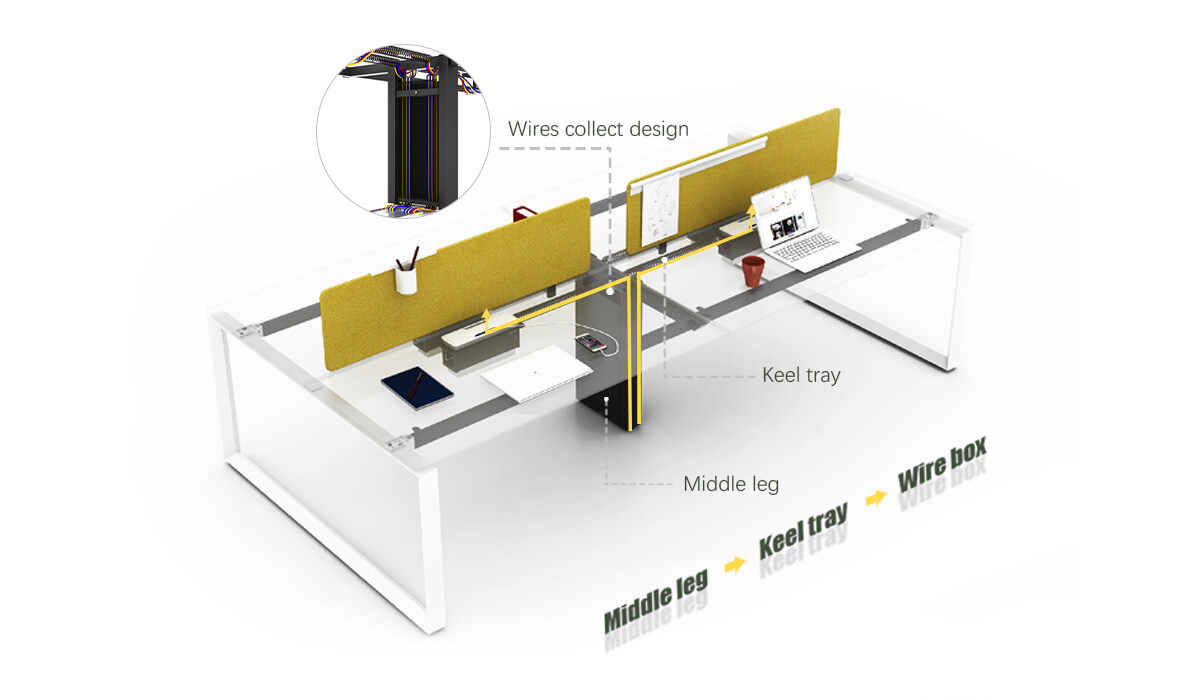 Solutions for table leg
An office benching workstation can change different table legs quickly.
We choose 3mm thick die-cast aluminum alloy but not plastic as adjustable foot, because the fragile
plastic is possible to burst with the changing temperatures.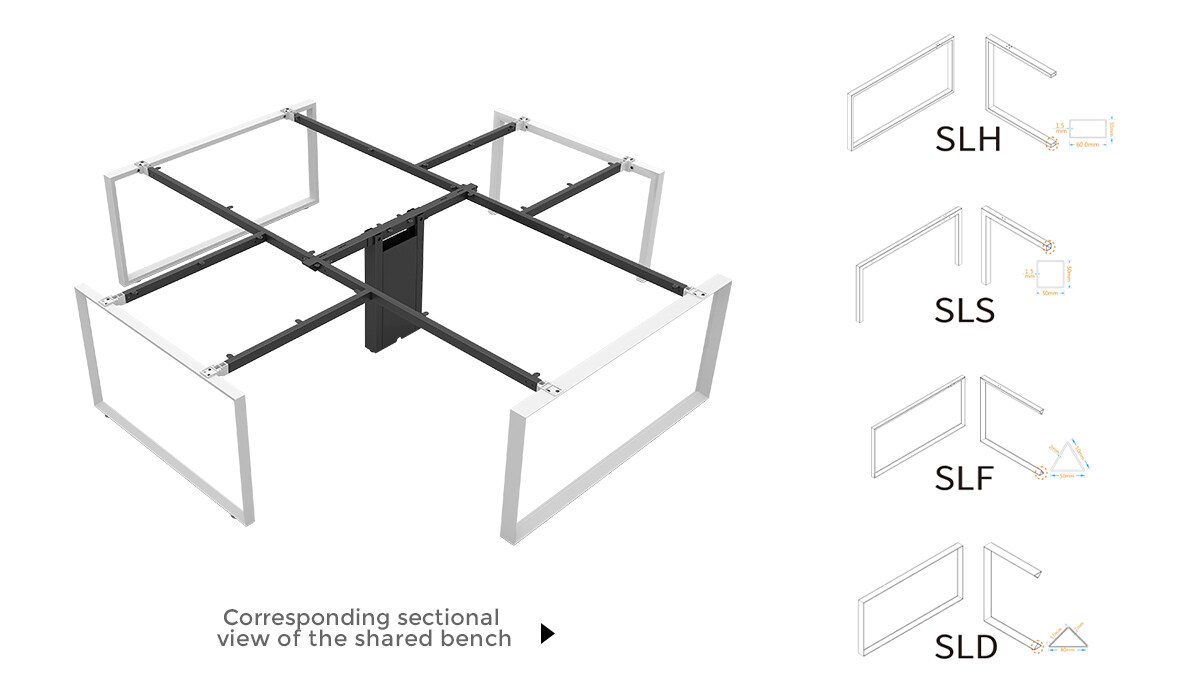 Combination changeable
106 Captivating Screen Colors: Dive into a world of colors with our extensive palette of
106 shades. From the boldest blues to the softest pastels, find the perfect hue to set
the tone for your product.
13 Stylish Tabletop Panel Colors: Elevate your space with our selection of 13 exquisite
tabletop panel colors. Whether you're aiming for a classic look or a modern vibe, we've
got you covered.
2 Sleek Edge Treatments: Choose from 2 distinct edge treatments that add a touch of
sophistication to your product. Make a statement with a bold edge or keep it subtle with
a refined finish.
4 Versatile Base Styles: Your product's foundation matters too! Select from 4 distinctive
base styles that enhance the overall aesthetic and functionality. From sleek minimalism
to rustic charm, find the perfect match.
By mixing and matching these options, you have an astounding 44,096 ways to create a
product that's uniquely yours. Let your creativity run wild and craft a masterpiece that
not only fits seamlessly into your space but also reflects your individuality.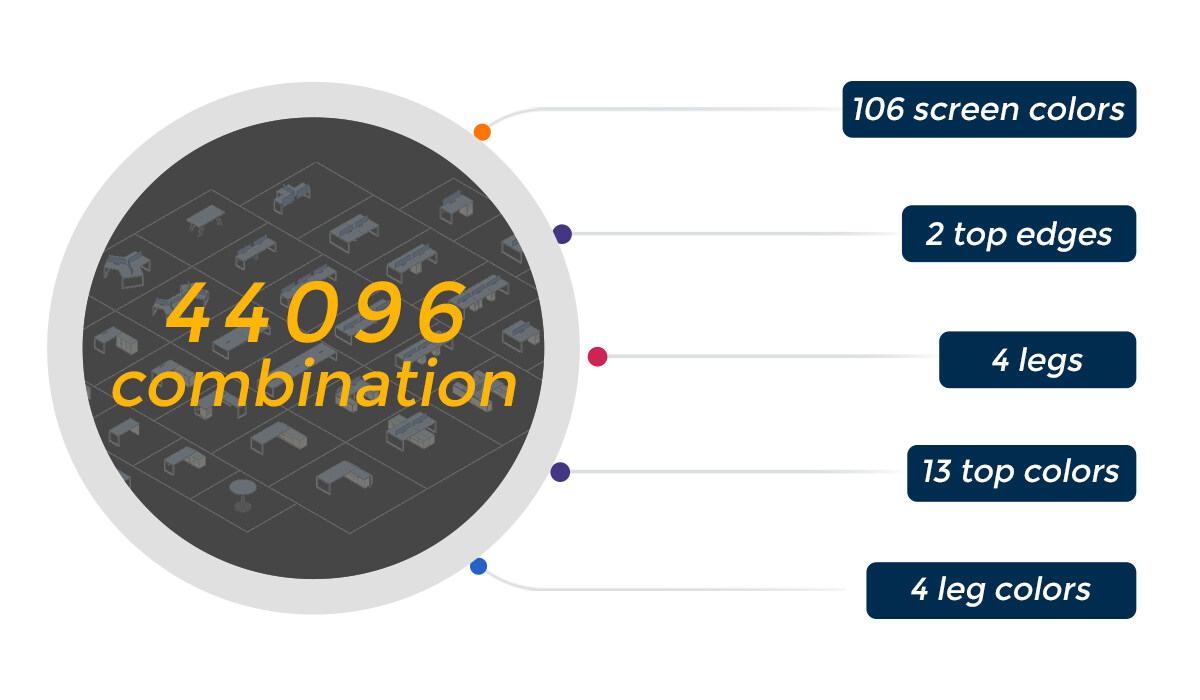 Our table stand boasts an innovative extendable rod design, ensuring that no matter what
dimensions you're aiming for, the stand remains unaffected.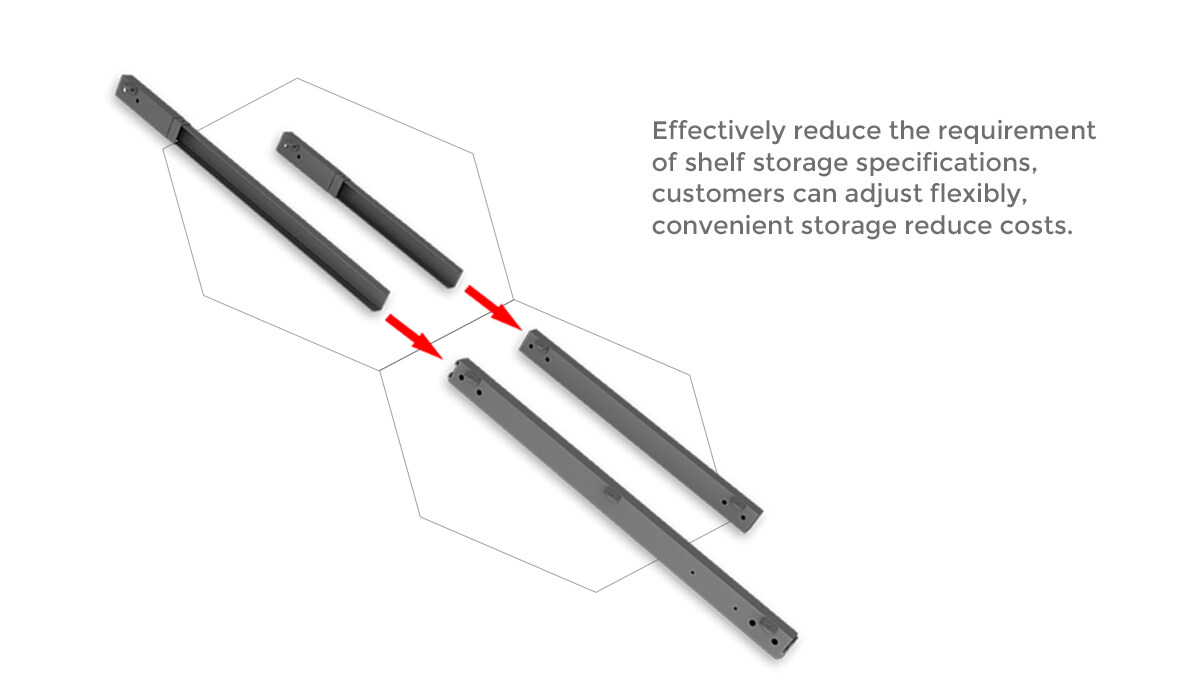 Say Goodbye to Installation Worries
Our design philosophy prioritizes simplicity and efficiency. With just 2 screws, you can effortlessly
assemble the entire workstation. No more headaches or frustration – enjoy a seamless setup
experience that lets you get to work in no time.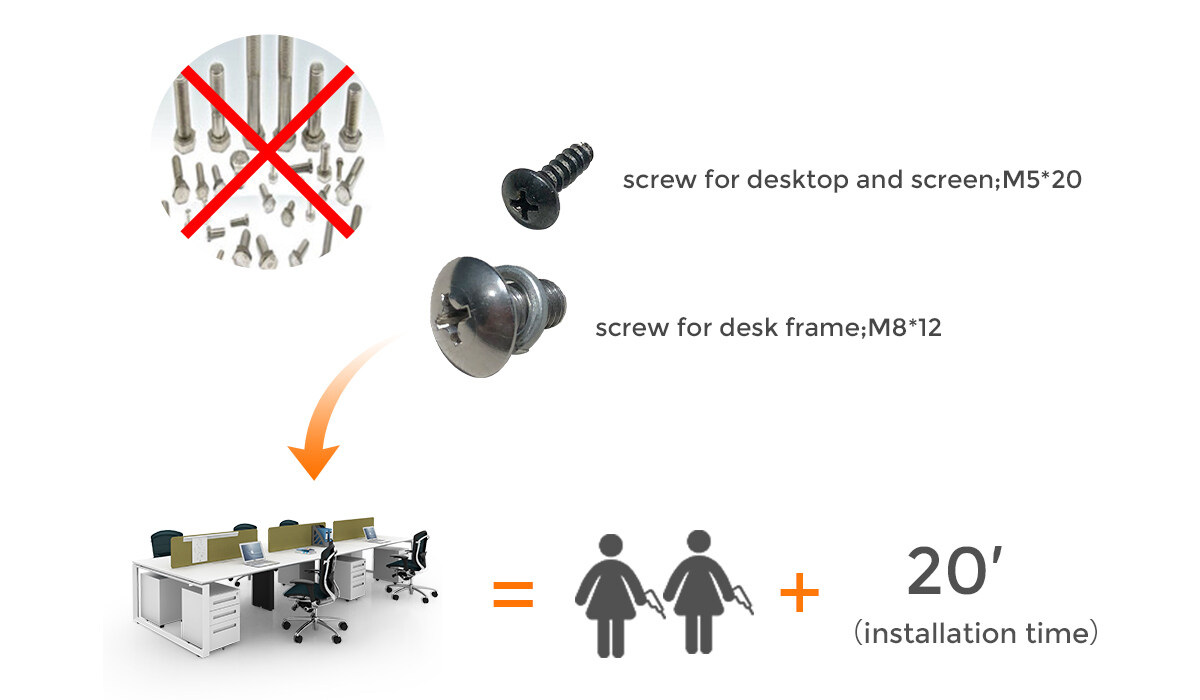 Efficiency at its Best: Streamlining Warehouse Retrieval
with Alphabetically Sorted Components.
At our core, we understand the value of time. That's why we've taken meticulous care to organize
every component using English letters. This strategic move ensures lightning-fast warehouse
retrieval. No more sifting through clutter – our alphabetically arranged parts make restocking a
breeze. Experience seamless operations that save you time and keep your workflow running
smoothly. Your efficiency is our commitment!