T10 partition is a 83mm partition thickness, 1.3-3.0 aluminum thickness partition,Interlocking
installation, superposition function, can accommodate about 45 wires with a diameter of 8mm.
T10 Partition allows workstations to easily combine L, T, and X-shaped connections, creating
flexible and customizable workstations.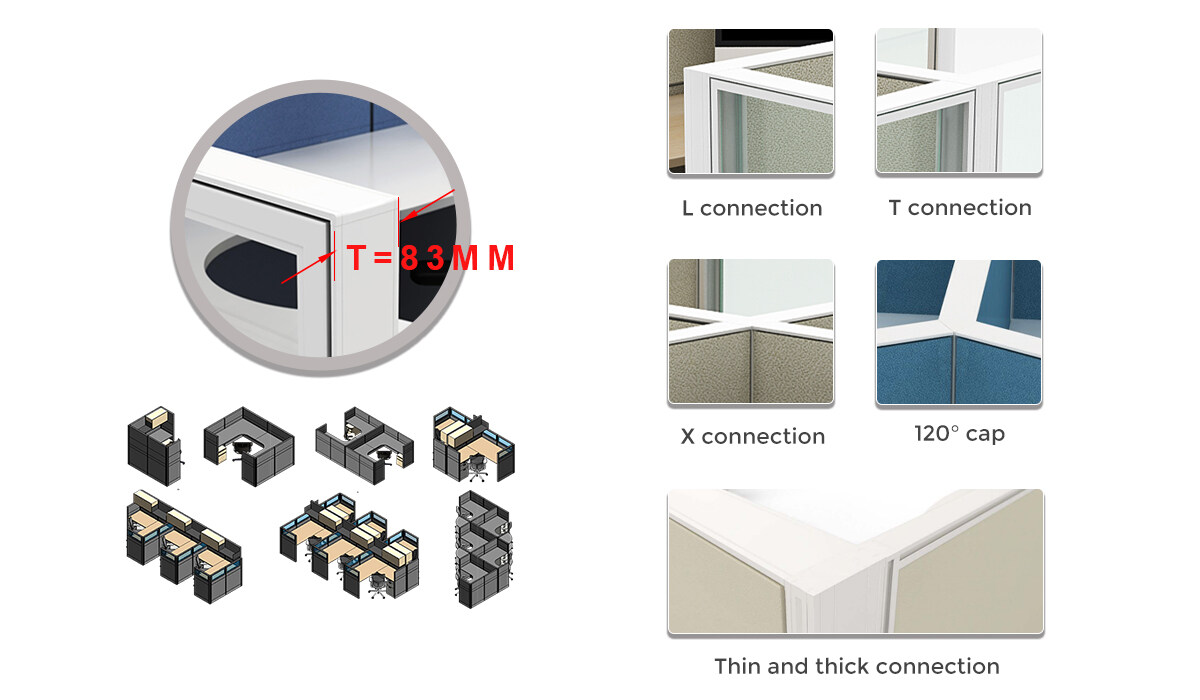 T10 partition with its hassle-free installation using a simple panel-hanging system. Each small
component effortlessly hangs in place, streamlining the setup process.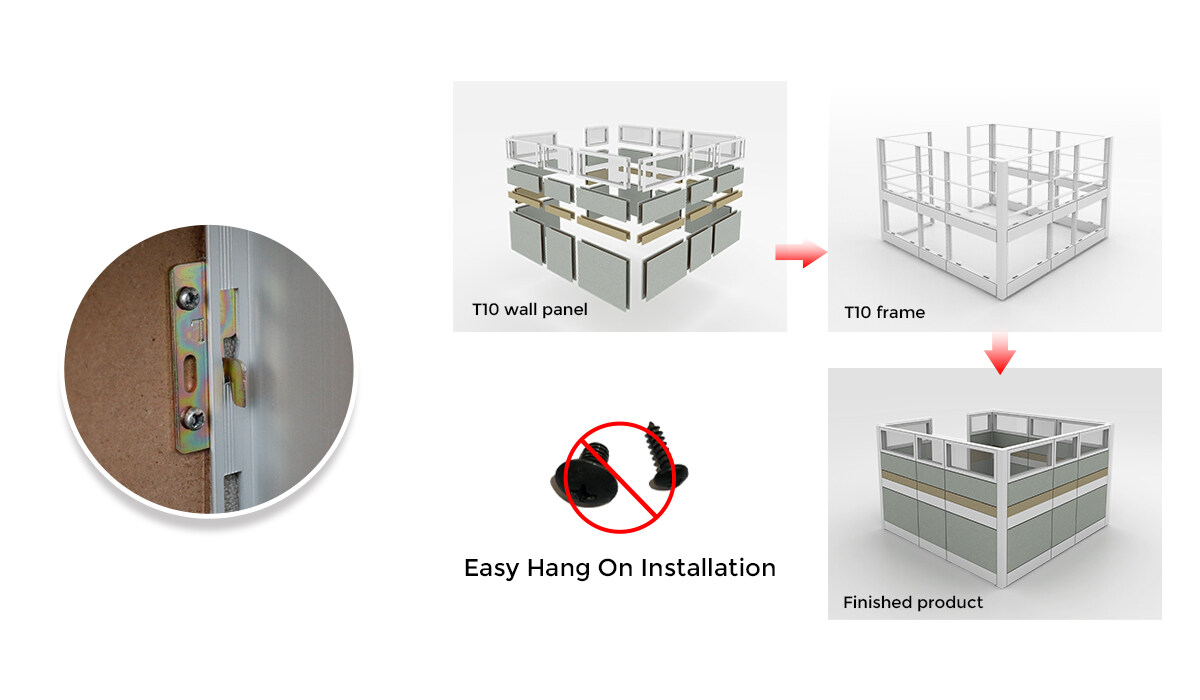 Our product's dynamic adjustable armrests, offering seamless height customization for
the desktop panel. Catering to diverse user needs has never been easier.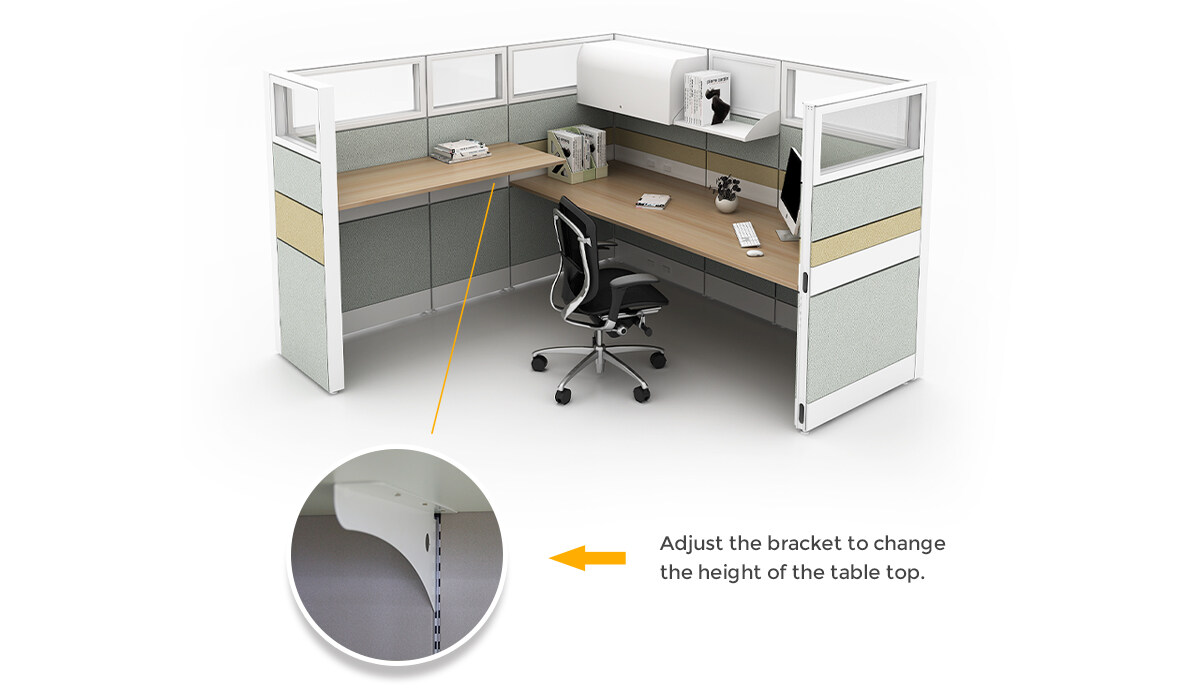 Partition Finish
(1)Fabric: 107 colors available
(2)MFC tile: 13 options
(3)Glass: transparent glass / frosted glass / colored glass
(4)Metal tile
(5)Whiteboard
(6)Acoustic panel
(7)Pin board
(8)Magnetic board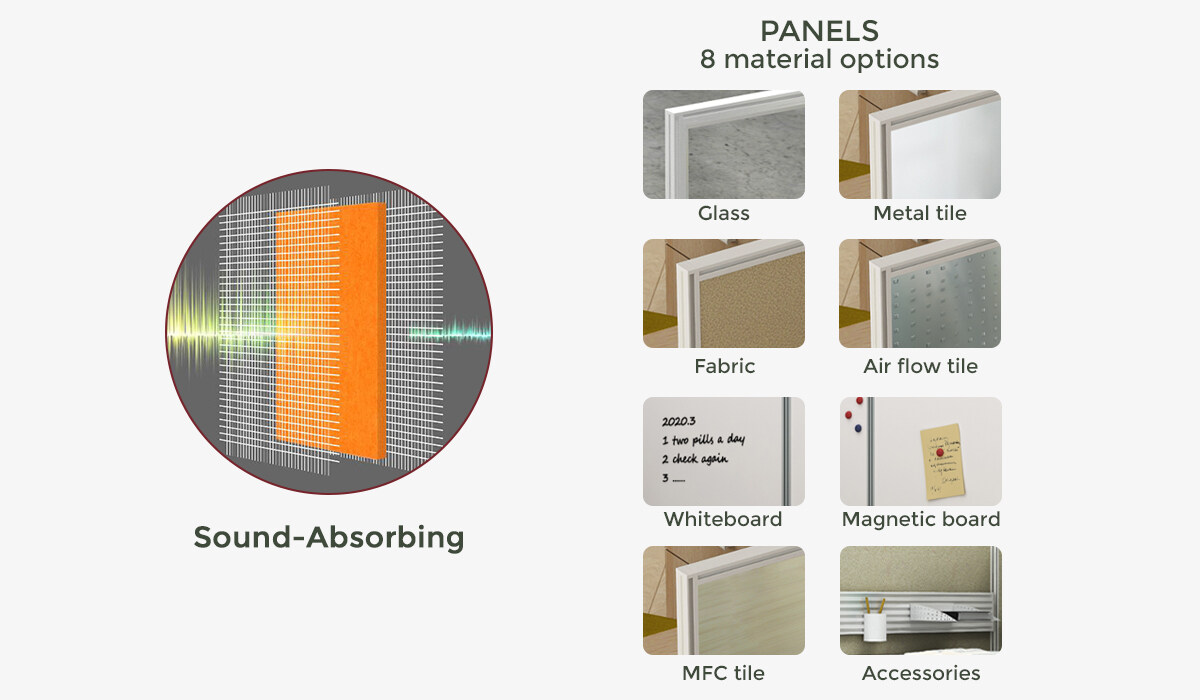 Say goodbye to uneven floors and height discrepancies. Our workstations are equipped
with these innovative feet, ensuring a perfectly level surface for your ultimate comfort
and convenience.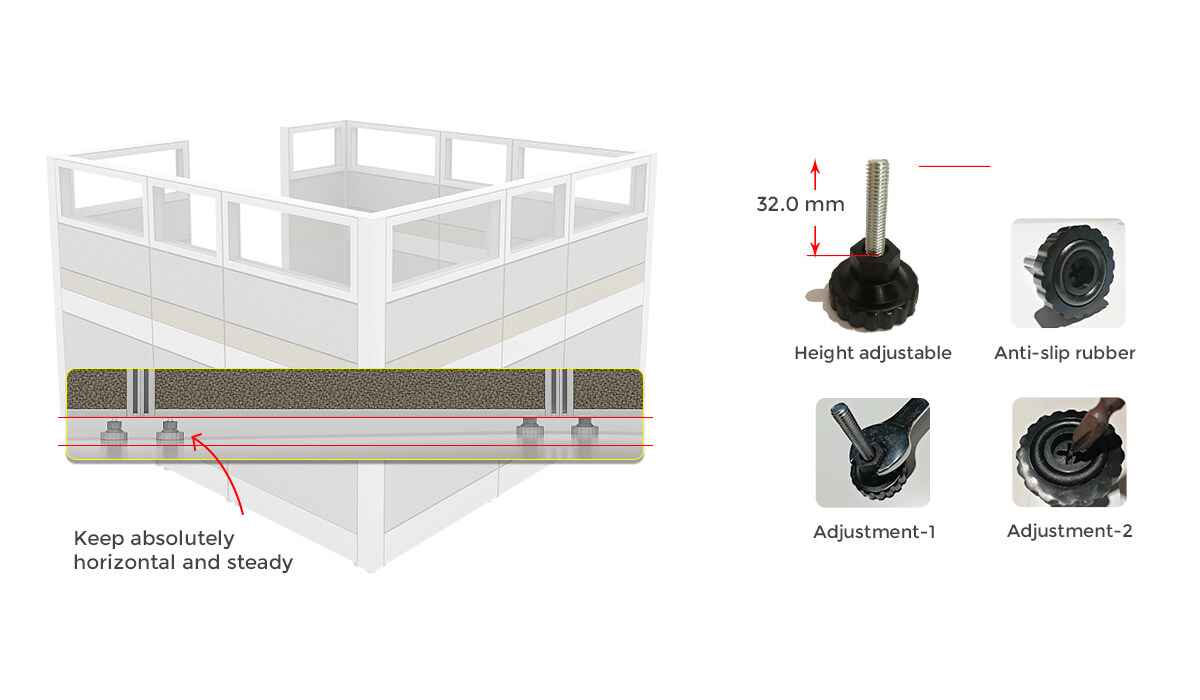 With a wide range of accessories to choose from, you can personalize your workspace to
suit your specific needs.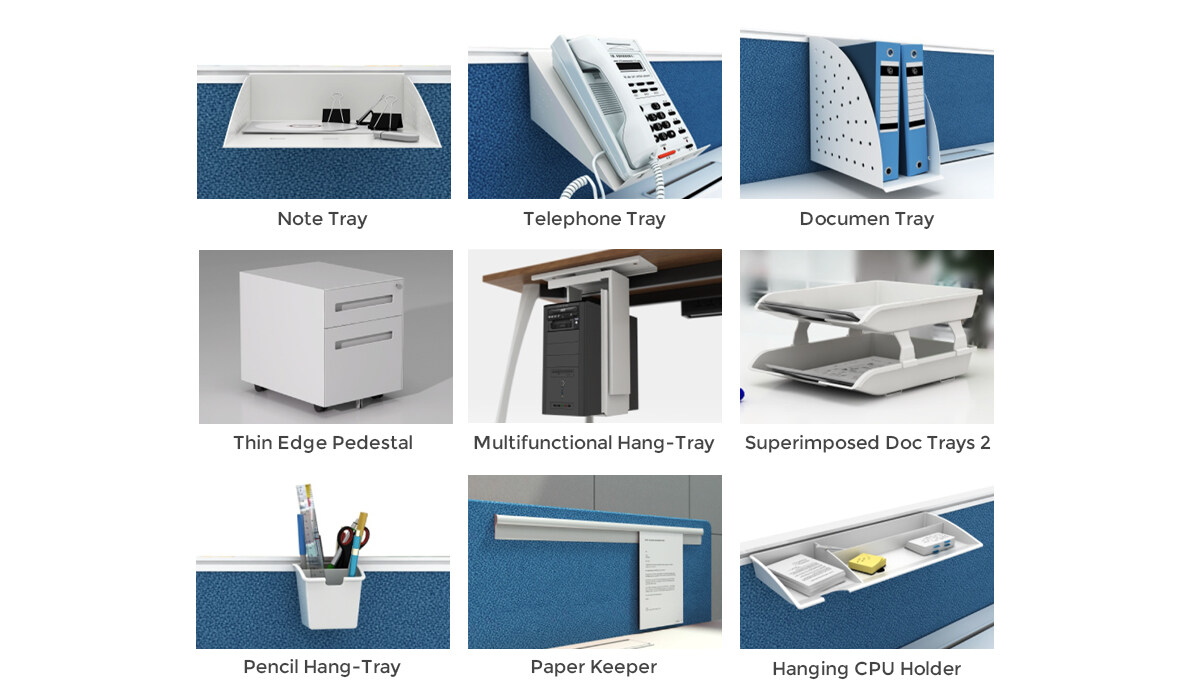 T10 all support the panel stack on function. Different colors or materials can be selected for
different panels. Increase/decrease the module height to keep the privacy of the office
environment, so that the office workstation presents a variety of changes.